Whenever your employees will be at a loss with any tech issue, do not hesitate to request one of our support engineers for help!
Remote support refers to the practice of providing technical assistance to users over a remote connection, typically through the internet. This allows technicians to troubleshoot and resolve issues remotely, rather than having to be physically present with the user. Remote support can be provided through a variety of methods, including screen sharing software, remote access tools, and telephone or chat support.
When Remote Support used?
Remote support is often used in situations where it is impractical or impossible for a technician to be onsite, such as when the user is located in a different city or country. It is also useful for providing support to users who are working remotely, such as from home or on the road.
What can be fixed with Remote Support?
Remote support can be used to resolve a wide range of technical issues, including software and hardware problems, network connectivity issues, and general troubleshooting. Many companies offer remote support as a way to provide timely and efficient assistance to their customers or employees.
What is Remote Support Software?
Remote support software is a type of software that allows a technician or support representative to remotely access and control a computer or device over the internet, typically for the purpose of providing technical support or troubleshooting. This can be done from a distance, enabling the technician to diagnose and fix problems without having to physically be at the location of the device.
There are many different types of remote support software available, with a range of features and capabilities. Some of the common features of remote support software include the ability to remotely access and control a device, view and control the device's screen and keyboard, transfer files between the device and the technician's computer, and chat or communicate with the user of the device.
Remote support software is often used by businesses and organizations to provide technical support to employees or customers, as it allows the technician to quickly and easily diagnose and fix problems without having to be physically present. It can also be used by individuals to provide remote support to friends and family members.
Overall, remote support is a convenient and cost-effective way to resolve technical issues and ensure that users are able to access the resources they need in a timely manner.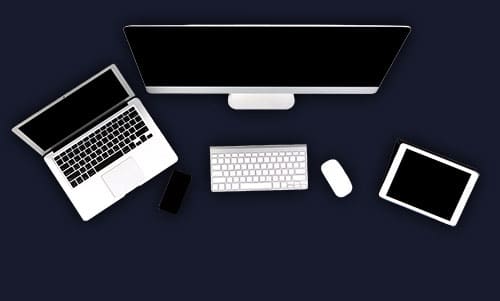 In addition to the high quality of services provided by KOS IT SERVICES, we also guarantee the confidentiality of any data by using encryption technology.
By signing an agreement with our company, you will receive qualified technical support at any time you need.